From our mountaintops to our riverbanks, West Virginians share one universal truth: We are at our best when we are united as a community.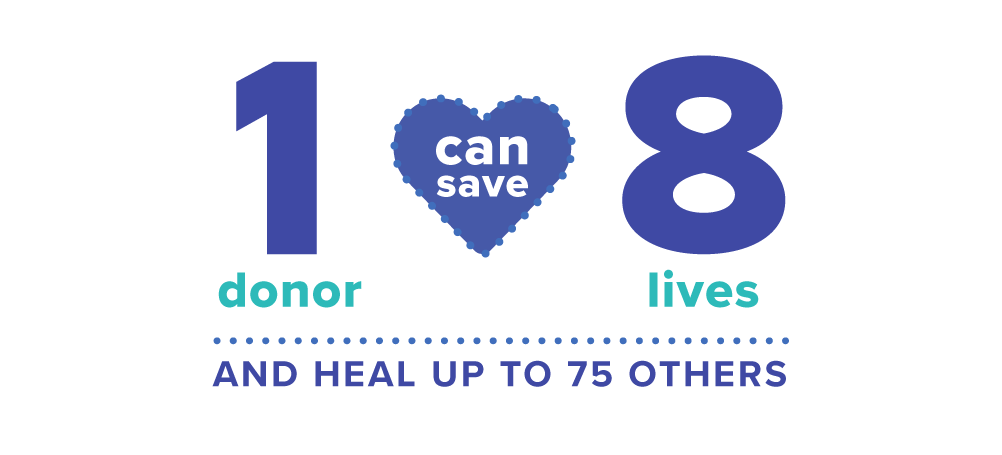 August 1st is West Virginia Donor Day, and we're inviting West Virginians to come together as supporters of organ donation. We are reaching out across the state to empower hospitals, businesses, non-profit organizations, and individuals to spark conversation with those around them. We are working together to educate and encourage our family, friends, neighbors, and colleagues to register as organ donors.
Knowing that up to EIGHT lives can be saved by ONE organ donor, WV Donor Day will take place on 08.01. We are encouraging West Virginians to take a moment to register as a donor, knowing they could someday save lives. We ask that you join us in our efforts to increase awareness. Doing so will have a lasting impact on those around us and the place that we call home.
Register As A Donor and Spread the News
Want to be involved?
There are plenty of ways to participate. Here are just a few ideas to get you started:
Register to be an organ and tissue donor.
Read up on organ and tissue donation, and help debunk common myths and misconceptions.
Spread the word about the importance of organ and tissue donation to your friends and family.
Look for stories about organ and tissue donation within your organization. We suspect someone you work with has been touched in some way by organ and tissue donation and would be willing to share their story with others. If you have any leads, we ask that you contact us.
Engage with us and spread awareness via social media by:

Following us on Facebook and Twitter @DonateLifeWV.
Sharing a post about why organ and tissue donation is important to you — make sure to include #WVDonorDay and tag @DonateLifeWV on Facebook and Twitter!
Downloading a cover photo for your Facebook profile.
Sharing graphics on your social channels.
Social Media Assets
Poster / Flyer